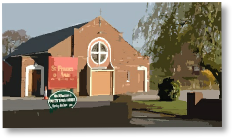 St Francis of Assisi - Llay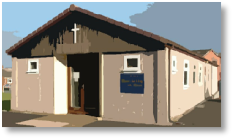 Christ the King - Rossett






Parish Priest Canon Lordan

Welcome to this Catholic Parish website of Llay (St Francis of Assisi) and Rossett (Christ the King), Wrexham, North Wales
We welcome all new members to this Parish community and to this web site with open arms.
There is a great family spirit in this parish and I am sure you will find all the support you will need in any matter of concern.
Please give our Parish Priest, Canon Bernard Lordan, a call to book baptisms and weddings, and he will be available to you for any spiritual care you need at any time.

100 Club February 2016 Draw
Winners…………….More Info
Sumy Visit…………More Info
Wednesday Club next
meeting date and photos, ……………………….More info
PREGO next meeting
8 February 2016
at 7.30pm….….….More info
Sumy Soup Supper
Video.………….…..More info
Bishop Peter's pastoral Letter "Into the Future" Read Letter
AGM Minutes available for
20 Sept 15……..…More info
PAC Minutes available for
4 Feb 16….…..……More info
Photo Gallery available to view the latest photo/video uploads…………….More info
Download Latest Parish Bulletin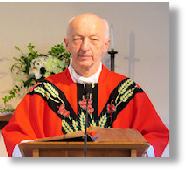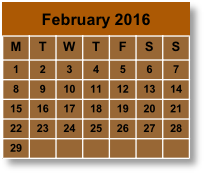 Mass Times
These are our normal mass times but may vary so please view main mass times using link below
Saturday 6.00pm
(St Francis of Assisi)
Sunday 9am (Christ the King)
11am (St Francis of Assisi)
Mon
8.00am (St Francis of Assisi)
Tue
9.30am (St Francis of Assisi)
Wed
9.30am (St Francis of Assisi)
8.00pm Adoration of the Blessed Sacrament
Thur
7.00pm (St Francis of Assisi)
Fri
9.30am (Christ the King)
We usually celebrate Latin Mass on the 2nd Sunday of the Month at 12.30.
Please check Mass times.
Full week's mass times can be found HERE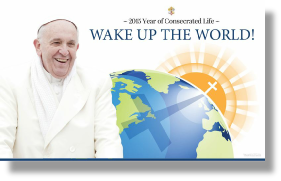 Silent hour of prayer every week before the Blessed Sacrament
A silent hour of prayer every week before the Blessed Sacrament to pray for our bishops, priests. It also gives each of us the opportunity to have some time alone with Jesus and He with us. Continues this Wednesday from 8pm to 9pm, at Llay.
study and to play with their friends. Fast Days are our opportunity to support that vital work. Collect your Fast Day envelope from church this week, and remember to fast on Lent Fast Day.
And there is very good news: the UK government has promised to match every pound and penny you give this Lent, from 10th Feb to 9th May, up to the value of £3.5m! Please give as much as you can in next week's collection (20th/21st Feb), so that more girls around the world are able to live lives free from the burden of the long walk for water. CAFOD will process your information and may contact you about our work. For details, visit www.cafod.org.uk/privacy
For information on how you can support further or volunteer, contact your Community Participation Coordinator, Colette Byrne at cbyrne@cafod.org.uk.
CAFOD Lenten Family Fast Day
This Coming Friday (19th) this Lent Fast Day, we have an opportunity to come together as a Catholic community to ensure girls living in the world's poorest countries are free to change their lives by getting an education. CAFOD is working with local expert organisations around the world to bring water to family homes, so girls who used to spend hours collecting it every day now have time for school,
Stations of the Cross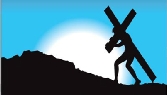 Friday (18th), 7pm in Llay. on most Fridays throughout Lent at 7pm. Do come, bring the children, and invite others, non-Catholics and Catholics alike. Some people love to pray the stations alone on other occasions – a devotion highly commended, especially during Lent.