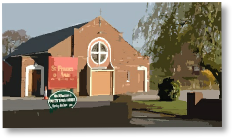 St Francis of Assisi - Llay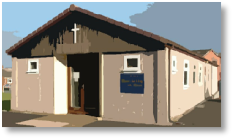 Christ the King - Rossett





Parish Priest Canon Lordan

Welcome to this Catholic Parish website of Llay (St Francis of Assisi) and Rossett (Christ the King), Wrexham, North Wales
We welcome all new members to this Parish community and to this web site with open arms.
There is a great family spirit in this parish and I am sure you will find all the support you will need in any matter of concern.
Please give our Parish Priest, Canon Bernard Lordan, a call to book baptisms and weddings, and he will be available to you for any spiritual care you need at any time.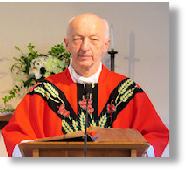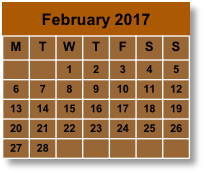 Valentina's Coffee Morning & Cake Stall
Many thanks to all parishioners, both producers and customers, who helped in any way to support the Coffee Morning and Sale of Cakes last Sunday, to raise funds for Valentina in Sumy, Ukraine. As usual the cakes, biscuits, crumbles and conserves were of the highest quality and so were the many raffle prizes. And it was good to see so many parishioners socialising. To date over £1,506 has been raised, well up on last year on the day, and no doubt there are some donations still to come
Valentina writes: "I Valentina Velikanova, want to express to you my personal gratitude for the priceless financial and prayer help which you have shown to me for many years. Many thanks to all, and to everyone separately. I thank God that he heard my prayers and cared for me in this way, in the most difficult time for me, when I remained completely alone, without health, absolutely physically helpless and without the means to live. If he had not touched your hearts, then in my country I would have died long ago……I pray for you, dear people, dear brothers and sisters in Christ. May God bless and keep you all, for caring for me for so many years. I ask for your charity and help, do not abandon me."
Silent hour of prayer every week before the Blessed Sacrament
A silent hour of prayer every week before the Blessed Sacrament to pray for our bishops, priests. It also gives each of us the opportunity to have some time alone with Jesus and He with us. Continues this Wednesday from 8pm to 9pm, at Llay.
100 Club February 2017 Draw Winners.….More Info
Sumy Visit 2012..More Info
Wednesday Club next
meeting date and photos inc Festive Lunch January 2017, ……………………….More info
PREGO next meeting date and time………………….More info
Sumy Soup Supper 2016.………….…..More info
Bishop Peter's pastoral letters
"Into the Future1" Read Letter
"Into the Future2" Read Letter
PAC Minutes available for
20 Oct 16..………More info
2016 Christmas Carol Service Video.…………….More info
2017 Diocesan Pilgrimage to Poland 25-30 September
….......................More info
Download Latest Parish Bulletin
Mass Times
These are our normal mass times but may vary so please view main mass times using link below
Saturday 6.00pm
(St Francis of Assisi)
Sunday 9am (Christ the King)
11am (St Francis of Assisi)
Mon
9.30am (St Francis of Assisi)
Tue
9.30am (St Francis of Assisi)
Wed
9.30am (St Francis of Assisi)
8.00pm Adoration of the Blessed Sacrament
Thur
9.30am (St Francis of Assisi)
Fri
9.30am (Christ the King)
We usually celebrate Latin Mass on the 2nd Sunday of the Month at 12.30.
Please check Mass times.
Full week's mass times can be found HERE
Divine Mercy Service Thursday 2nd March Led by Fr Peter Prusakiewciz CSMA
There are 2 venues to choose from and both will have the same programme.
2pm at the Poor Clare Convent, Upper Aston Hall Lane, Hawarden, CH5 3EN
7.30pm at the Cathedral, Wrexham.
This is a continuation of Fr Peter's visit to us in October 2016. Do come. See the notice at the back.