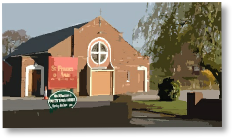 St Francis of Assisi - Llay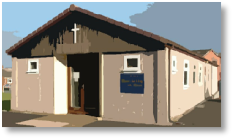 Christ the King - Rossett





Parish Priest Canon Lordan

Welcome to this Catholic Parish website of Llay (St Francis of Assisi) and Rossett (Christ the King), Wrexham, North Wales
We welcome all new members to this Parish community and to this web site with open arms.
There is a great family spirit in this parish and I am sure you will find all the support you will need in any matter of concern.
Please give our Parish Priest, Canon Bernard Lordan, a call to book baptisms and weddings, and he will be available to you for any spiritual care you need at any time.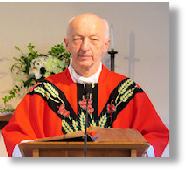 East Africa Hunger Crisis
"Hunger is evident in the thinness of the children, and the way clothes hang from the bodies of people already suffering. Together we must do all that we can to save lives" CAFOD's Head of Africa, Fergus Conmee.
"Thank you to everyone who has recently given to our Lent Appeal. We are appealing again so soon because of the urgent hunger facing our brothers and sisters overseas, in what the UN has described as the largest humanitarian crisis in more than 70 years. If you are able to give again, every donation will help people in desperate need". To donate via CAFOD phone 0300 011 5680.
Silent hour of prayer every week before the Blessed Sacrament
A silent hour of prayer every week before the Blessed Sacrament to pray for our bishops, priests. It also gives each of us the opportunity to have some time alone with Jesus and He with us. Continues this Wednesday from 8pm to 9pm, at Llay.
100 Club March 2017 Draw Winners.….More Info
Sumy Visits ……...More Info
Wednesday Club next
meeting date and photos inc Festive Lunch January 2017, ……………………….More info
PREGO next meeting date and time………………….More info
Sumy Soup Supper 2016.………….…..More info
Bishop Peter's pastoral letters
"Into the Future1" Read Letter
"Into the Future2" Read Letter
PAC Minutes available for
23 Feb 17..………More info
2016 Christmas Carol Service Video.…………….More info
2017 Diocesan Pilgrimage to Poland 25-30 September
….......................More info
Download Latest Parish Bulletin
Mass Times
These are our normal mass times but may vary so please view main mass times using link below
Saturday 6.00pm
(St Francis of Assisi)
Sunday 9am (Christ the King)
11am (St Francis of Assisi)
Mon
9.30am (St Francis of Assisi)
Tue
9.30am (St Francis of Assisi)
Wed
9.30am (St Francis of Assisi)
8.00pm Adoration of the Blessed Sacrament
Thur
9.30am (St Francis of Assisi)
Fri
9.30am (Christ the King)
We usually celebrate Latin Mass on the 2nd Sunday of the Month at 12.30.
Please check Mass times.
Full week's mass times can be found HERE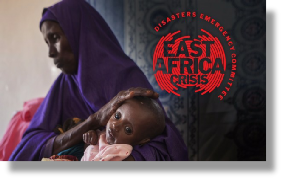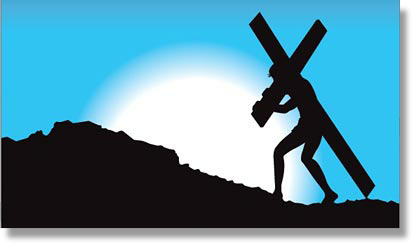 Walk the Way of the Cross, Saturday 8 April
It is proposed that as a parish we Walk the Way of the Cross together up Calvary at The Friary, Pantasaph. We will be led by Br. Martin Sanderson OFM Cap. To make this journey as a parish family, young and old alike, together with Our Lord will be very meaningful, It will give each of us time to reflect on the footsteps of Our Lord as He walked this Way for our sake. We will travel by coach and the parish will pay the cost. If you would like to go, please put your name on the list at the rear of the church. Please see the poster for further details. If you have questions or need further transport please contact Geraldine at the Parish Office or ring 01978 852297

Don't forget to adjust ME 1hr Forward this weekend
"Mothering Sunday"
This Sunday is Laetare Sunday, celebrated in this country as "Mothering Sunday", when, in former times, Christians used to visit their "Mother Church", i.e. the church where they had been baptised. Servants would be given the day off to do this, and would quite naturally also visit their mothers on the same occasion. So then, this Sunday also became a celebration of all mothers – and we continue to this today with much love and appreciation.