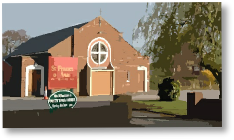 St Francis of Assisi - Llay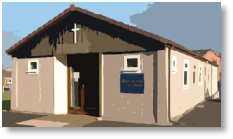 Christ the King - Rossett





Parish Priest Canon Lordan

Welcome to this Catholic Parish website of Llay (St Francis of Assisi) and Rossett (Christ the King), Wrexham, North Wales
We welcome all new members to this Parish community and to this web site with open arms.
There is a great family spirit in this parish and I am sure you will find all the support you will need in any matter of concern. All the contact information you need about any area of parish life and worship are available from this Welcome and Information page .
Please give our Parish Preist, Canon Bernard Lordan, a call to book baptisms and weddings, and he will be available to you for any spiritual care you need at any time.

PREGO held Fortnightly. Next meeting 25 May.……..More Info
100 Club March Draw
Winners...……..………More Info
Sumy Visit………… ..More Info
Wednesday Club next
meeting date and photos……….…… ..More info
Pastoral message from
Bishop Peter……….More info
Bulletin Extra from the Secretary's filing
tray…………………..More info
Bishop Peter's pastoral Letter 8 February 2015….More info
PAC Minutes available for
12 Feb15….……..…More info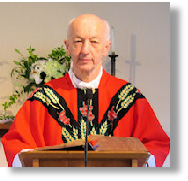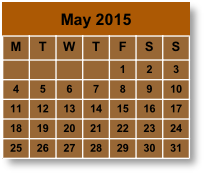 Mass Times
These are our normal mass times but may vary so please view main mass times using link below
Saturday 9.30am, 6.00pm
(St Francis of Assisi)
Sunday 9am (Christ the King)
11am (St Francis of Assisi)
Mon
9.30am (St Francis of Assisi)
Tue
9.30am (St Francis of Assisi)
Wed
9.30am (St Francis of Assisi)
8.00pm Adoration of the Blessed Sacrament
Thur
7.00pm (St Francis of Assisi)
Fri
9.30am (Christ the King)
We usually celebrate Latin Mass on the 2nd Sunday of the Month at 12.30.
Please check Mass times.
Full week's mass times can be found HERE
Silent hour of prayer every week before the Blessed Sacrament
A silent hour of prayer every week before the Blessed Sacrament to pray for our bishops, priests and all those in the consecrated life during this "Year of Consecrated Life". It also gives each of us the opportunity to have some time alone with Jesus and He with us. Continues this Wednesday from 8pm to 9pm, at Llay.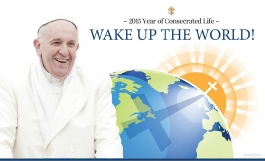 Happy 20th Birthday Nightingale House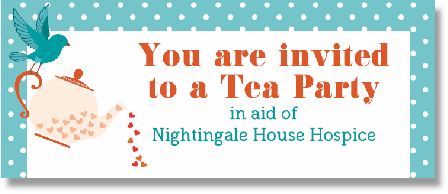 And to celebrate we are inviting you all to an Afternoon Tea at the parish hall in Llay on Saturday 6 June 2.30pm to 4.30pm.
It would be good if you could come, it's been a while since we got together and it would be nice to see you to catch up.
Old friends, new friends and what better way than an Afternoon Tea? Lot's of good food, time to relax and enjoy. We'll also raise some funds too.
Revisit this link as more information will be available over the next week's ….….Read more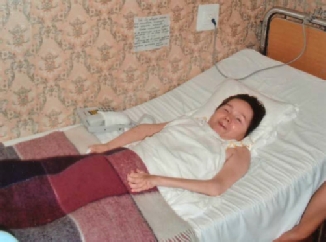 Thank You letter from Valentina in Sumy
I, Valentina Velikanova, express my heartfelt gratitude to you all for the prayers and financial help, which you have rendered to me for many years. I thank all of you and each of you individually, who organises and carries out events for collecting money for my support, to pay a nurse for looking after me. For 43 years I have been bedbound by a terrible illness, completely physically immobile, and it is terrible for me even to think how it would be for me if God had not sent me a meeting with you, in the most difficult and critical moment of my life, when I was left alone after the death of my mother. We know, that in grief and illness a person is alone. But ancient wise men said "If you cry, you cry alone, but when you laugh, then the whole world laughs with you."I thank God and all of you, that when I cried, then God arranged for us to meet and did not leave me all alone. Your financial help eases my life - a very difficult life full of great ordeals. I know that God will not forget your kindness. I ask eternal God to bless you all in all His wisdom, to bless your families, now and in the future. For all of this I pray.
With love and prayers to you
Valentina.
This letter comes after receipt by Fr Voitek of the £1,600 cash raised by our parish Sale of Cakes event on 22nd February