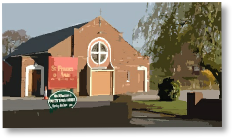 St Francis of Assisi - Llay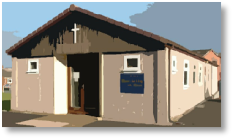 Christ the King - Rossett






Parish Priest Canon Lordan

Welcome to this Catholic Parish website of Llay (St Francis of Assisi) and Rossett (Christ the King), Wrexham, North Wales
We welcome all new members to this Parish community and to this web site with open arms.
There is a great family spirit in this parish and I am sure you will find all the support you will need in any matter of concern.
Please give our Parish Priest, Canon Bernard Lordan, a call to book baptisms and weddings, and he will be available to you for any spiritual care you need at any time.

100 Club Sept/Oct 2016 Draw
Winners…………….More Info
Sumy Visit…………More Info
Wednesday Club next
meeting date and photos, ……………………….More info
PREGO next meeting date and time………………….More info
Sumy Soup Supper
Video.………….…..More info
Bishop Peter's pastoral letters "Into the Future1" Read Letter
"Into the Future2" Read Letter
Parish AGM 18 September 16 ……...…..….……..More info
PAC Minutes available for
30 June 16….………More info
Photo Gallery available to view the latest photo/video uploads…………….More info
Download Latest Parish Bulletin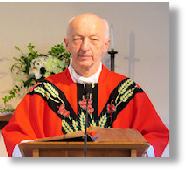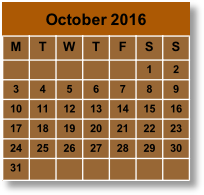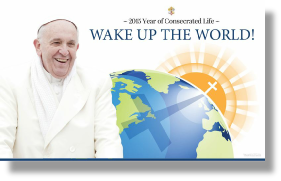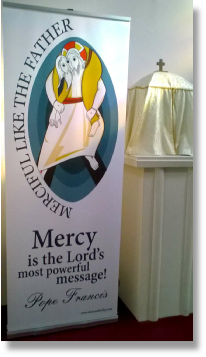 Silent hour of prayer every week before the Blessed Sacrament
A silent hour of prayer every week before the Blessed Sacrament to pray for our bishops, priests. It also gives each of us the opportunity to have some time alone with Jesus and He with us. Continues this Wednesday from 8pm to 9pm, at Llay.
Extraordinary Year of Mercy
Just a few Weeks Remaining of this Extraordinary Jubilee Year of Mercy – and the opportunity to obtain the Jubilee Indulgence (i.e. The complete remission of all temporal punishment due to sin) for ourselves or to offer it for the deceased in Purgatory. The Holy Father writes "I wish that the Jubilee Indulgence may reach each one as a genuine experience of God's mercy, which comes to meet each person in the Face of the Father who welcomes and forgives, forgetting completely the sin committed". Whilst each Jubilee Year features a very special plenary indulgence, this time around, Pope Francis is seeking to make the indulgence as widely available as possible. In the Extraordinary Jubilee Year of Mercy, a Holy Door has been opened in every cathedral around the world, as well as in particular shrines. We are blessed to live so close to our Cathedral in Wrexham
This is a wonderful opportunity for each of us, let us not allow it to pass us by unnoticed.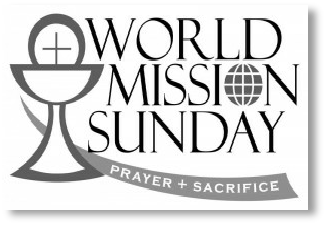 "World Mission Sunday"
This Sunday (23rd) is "World Mission Sunday". Today the Holy Father invites all Catholics to contribute to a special collection for "Missio" (formerly the APF), his official charity for overseas mission. "World Mission Sunday" is a special day that unites Catholics all over the world in prayer, celebration and care for the mission of the Church. By supporting World Mission Sunday you are already helping missionaries in Rwanda and around the world to help heal the broken hearted. You will be able to gift aid all donations by using envelopes provided by Missio. Thank you. (Any cheque's should be made payable to "Llay Catholic Church")
Aberfan 50th Anniversary Memorial Mass
This Saturday (22nd) in our Cathedral, Wrexham at 12 Noon – remembering the tragedy in which so many children and adults were killed in South Wales.
"On 21 October 1966 it took just five minutes for the coal tip above Aberfan to slide down the mountain and engulf a farm, several houses and a school. Pupils at Pantglas Junior school were just beginning their first lessons of the day when the rushing landslide of mud and debris flooded into their classrooms.
Some children were able to escape, but 116 were killed. Another 28 adults also died. The local community was devastated by the tragedy and the whole country was shocked and saddened when the news hit the headlines." Taken from the BBC website "On This Day"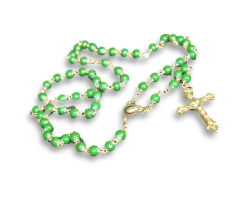 Mass Times
These are our normal mass times but may vary so please view main mass times using link below
Saturday 6.00pm
(St Francis of Assisi)
Sunday 9am (Christ the King)
11am (St Francis of Assisi)
Mon
9.30am (St Francis of Assisi)
Tue
9.30am (St Francis of Assisi)
Wed
9.30am (St Francis of Assisi)
8.00pm Adoration of the Blessed Sacrament
Thur
7.00pm (St Francis of Assisi)
Fri
9.30am (Christ the King)
We usually celebrate Latin Mass on the 2nd Sunday of the Month at 12.30.
Please check Mass times.
Full week's mass times can be found HERE
Month of the Rosary
October, Month of the Rosary Pray the Rosary as a family, or privately. If necessary, learn how to pray it – ask somebody, pick up a leaflet or booklet. Pray it at least a few times during October, but ideally, every day; it takes just 15 to 20 minutes. And it so pleases our Blessed Mother, Mary.