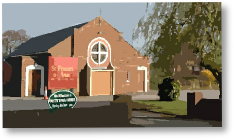 St Francis of Assisi - Llay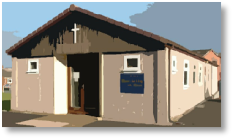 Christ the King - Rossett





Parish Priest Canon Lordan

Welcome to this Catholic Parish website of Llay (St Francis of Assisi) and Rossett (Christ the King), Wrexham, North Wales
We welcome all new members to this Parish community and to this web site with open arms.
There is a great family spirit in this parish and I am sure you will find all the support you will need in any matter of concern.
Please give our Parish Priest, Canon Bernard Lordan, a call to book baptisms and weddings, and he will be available to you for any spiritual care you need at any time.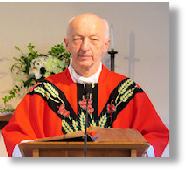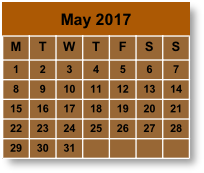 Good Shepherd Sunday
Next Sunday (7th May) is Good Shepherd Sunday – World Day of Prayer for Vocations. On this occasion we also have our annual collection for our Church Students Fund, which will be taken up after all Masses next weekend. Those with boxes of offertory envelopes will find an appropriate envelope there. Please use it. And there are also small manila envelopes available in the porch for those who would like to use them. Any cheques must be made payable to "Llay Catholic Church"
Silent hour of prayer every week before the Blessed Sacrament
A silent hour of prayer every week before the Blessed Sacrament to pray for our bishops, priests. It also gives each of us the opportunity to have some time alone with Jesus and He with us. Continues this Wednesday from 8pm to 9pm, at Llay.
100 Club April 2017 Draw Winners.….More Info
Sumy Visits ……...More Info
Wednesday Club next
meeting date and photos inc Festive Lunch January 2017, ……………………….More info
PREGO next meeting date and time………………….More info
Sumy Soup Supper 2016.………….…..More info
Bishop Peter's pastoral letters
"Into the Future1" Read Letter
"Into the Future2" Read Letter
PAC Minutes available for
23 Feb 17..………More info
2016 Christmas Carol Service Video.…………….More info
2017 Diocesan Pilgrimage to Poland 25-30 September
….......................More info
Download Latest Parish Bulletin
Mass Times
These are our normal mass times but may vary so please view main mass times using link below
Saturday 6.00pm
(St Francis of Assisi)
Sunday 9am (Christ the King)
11am (St Francis of Assisi)
Mon
9.30am (St Francis of Assisi)
Tue
9.30am (St Francis of Assisi)
Wed
9.30am (St Francis of Assisi)
8.00pm Adoration of the Blessed Sacrament
Thur
9.30am (St Francis of Assisi)
Fri
9.30am (Christ the King)
We usually celebrate Latin Mass on the 2nd Sunday of the Month at 12.30.
Please check Mass times.
Full week's mass times can be found HERE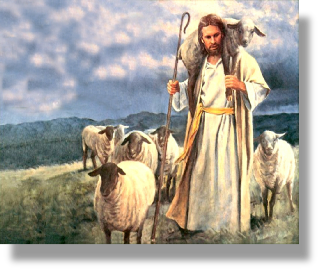 Centenary Celebration of the Apparitions of Our Lady of Fatima
In rural Fatima, the Queen of Heaven made a request to each and every one of us that we offer a daily rosary and make atonement for our wrong-doings. St John Paul II credited Our Lady with the miracle that saved his life – after he was shot three times by Mehmet Ali Agca on 13 May 1981. Pope Francis said: "Jesus," he told the congregation, "cannot be understood without his mother," the one who gave him human flesh, raised him and was near him always, even as he died on the cross and rose from the dead.
In honour of our holy mother, you are invited to participate in the Centenary Celebration at Bala on Saturday 13th May 2017, beginning at 11.30am. Admission is by ticket only due to H&S requirements. All those wishing to go are asked to put their names and contact details on the list at the back of the church and indicate the mode of travel. Coach travellers will be given tickets on the day, those travelling independently, please contact Geraldine on 01978 357367 to secure a ticket. "Woman behold your son" ….. "Behold your mother" (Jn. 19:26-27)