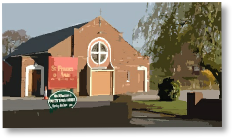 St Francis of Assisi - Llay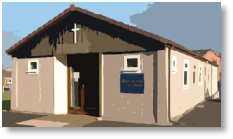 Christ the King - Rossett





Parish Priest Canon Lordan

Welcome to this Catholic Parish website of Llay (St Francis of Assisi) and Rossett (Christ the King), Wrexham, North Wales
We welcome all new members to this Parish community and to this web site with open arms.
There is a great family spirit in this parish and I am sure you will find all the support you will need in any matter of concern. All the contact information you need about any area of parish life and worship are available from this Welcome and Information page .
Please give our Parish Preist, Canon Bernard Lordan, a call to book baptisms and weddings, and he will be available to you for any spiritual care you need at any time.

PREGO held Fortnightly. Next meeting 2 Feb 15.....More Info
100 Club December Draw
Winners...……..………More Info
Sumy Visit………… ..More Info
Wednesday Club next
meeting date and photos……….…… ..More info
Pastoral message from
Bishop Peter……….More info
Riccardo's Journey of
Hope operation news with photo's..……………..…More info
Riccardo's April newsletter…….……More info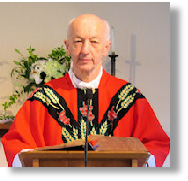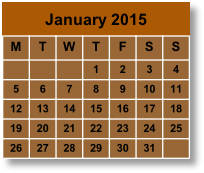 2014 Advent Carol Service
Our Advent Carol Service took place on Sunday 30th November 6pm at our church in Rossett. We began this popular joint prayer and fellowship 3 years ago with our fellow Christians in Llay and Rossett. It is an opportunity to begin preparing for the birth of Christ, Son of the One God, born for the salvation of all, together, as one. A truly blessed night –enjoyed and appreciated by all, in our little church at Rossett. Well done and many, many thanks to everyone involved. And £350 was raised for "Mary's Meals".
Mass Times
These are our normal mass times but may vary so please view main mass times using link below
Saturday 9.30am, 6.00pm
(St Francis of Assisi)
Sunday 9am (Christ the King)
11am (St Francis of Assisi)
Mon
9.30am (St Francis of Assisi)
Tue
9.30am (St Francis of Assisi)
Wed
9.30am (St Francis of Assisi)
Thur
7.00pm (St Francis of Assisi)
Fri
9.30am (Christ the King)
We usually celebrate Latin Mass on the 2nd Sunday of the Month at 12.30.
Please check Mass times.
Full week's mass times can be found HERE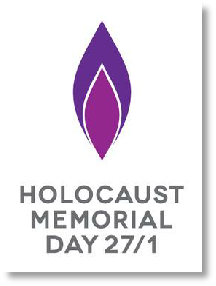 Holocaust Memorial Day 2015
27 January 2015 marks the 70th anniversary of the liberation of Auschwitz-Birkenau. 2015 will also be the 20th anniversary of the Genocide in Srebrenica, Bosnia. It is particularly appropriate that the theme for this major anniversary year focuses on memory. By remembering and praying about this, we are helping to ensure that such a horror will never happen again in the future.
To see more information please see this website.
Silent hour of prayer every week before the Blessed Sacrament
A silent hour of prayer every week before the Blessed Sacrament to pray for our bishops, priests and all those in the consecrated life during this "Year of Consecrated Life". It also gives each of us the opportunity to have some time alone with Jesus and He with us. We propose this for Wednesdays from 8pm to 9pm, at Llay, beginning on Wednesday 4th February. Do come!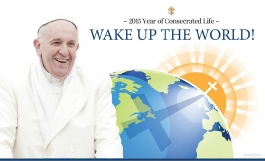 Video
A video of the service is now available to see HERE